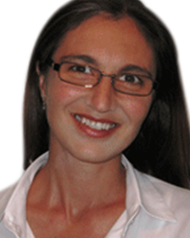 About
Medical Director, Dr. Zina Kroner is board certified by the American Board of Internal Medicine as well as the American Board of Integrative and Holistic Medicine. She completed her Internal Medicine residency at North Shore-LIJ Hospital in NY, during which time she served as assistant Chief Resident, and has since opened Advanced Medicine of New York.



While in active practice, she authored a peer-reviewed medical article on the association between Alzheimer's disease and insulin, an authoritative textbook entitled Vitamins and Minerals and chapter authored an Integrative Medical Approach to Diabetes in the Biography of Diabetes.



Dr. Kroner's initial objective is to intelligently find a cause to a set of medical concerns. She utilizes astute history taking and state-of-the-art integrative and traditional laboratory and radiologic tests. Then, evidence-based nutritional and medical treatments are customized and integrated into a patient's treatment regimen.



Dr. Kroner engages in proactive (rather that reactive) medical and nutritional management, encouraging discussion of cause and effect, patient education, and application of up-to-date prevention strategies. She sees many patients who have a combination of symptoms for which they have a hard time finding a unifying diagnosis with their primary doctor. Her astute diagnostic skills have won her the respect of being an excellent diagnostician for unique and challenging cases. In addition, she has a special interest in patients with chronic fatigue syndrome, fibromyalgia, hypothyroidism, irritable and bowel syndrome, autoimmune disease, and those with goals of focusing of preventive medicine in general.